New Product Feature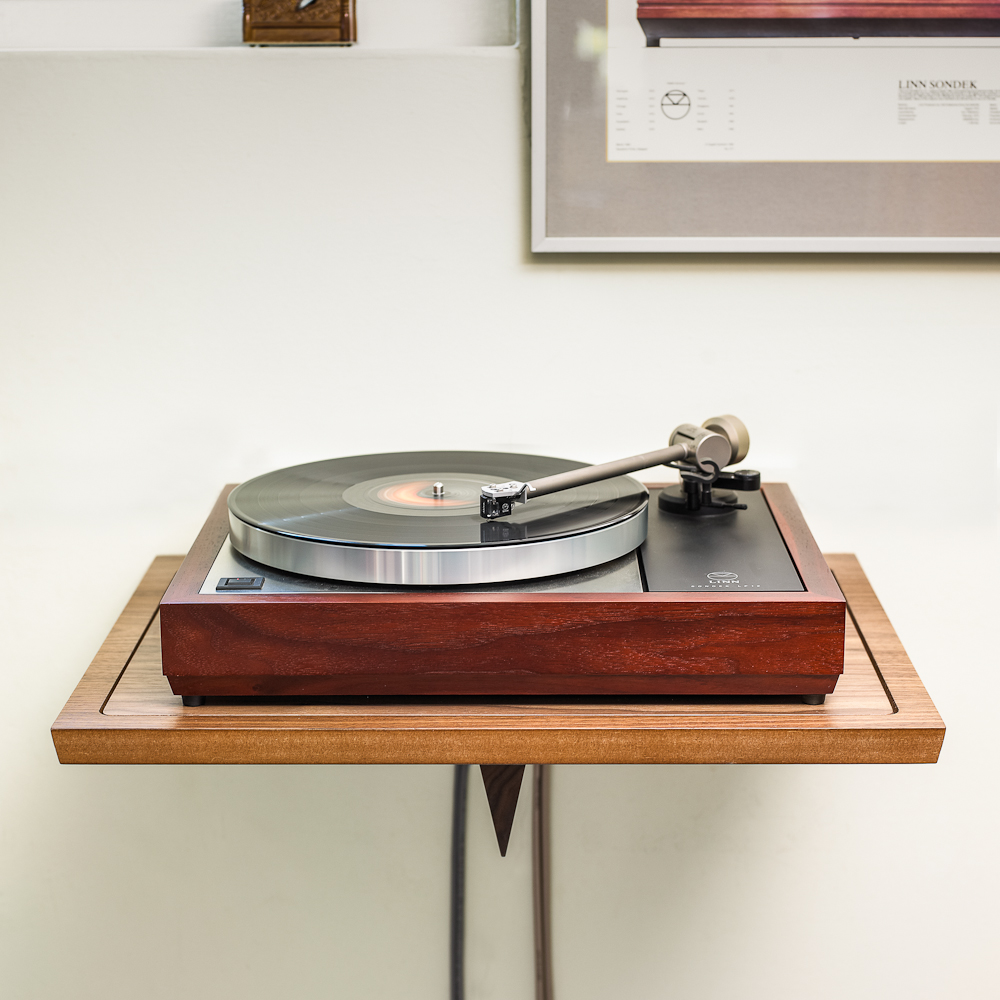 The Isoblue Hifi Wallshelf
This new product features a unique design which looks stunning. Using high quality hand-finished veneers throughout the 60 Series and Special Branch ranges, the Isoblue Hifi Wallshelf will enhance the look of your hifi system. More importantly however is the effect the Wallshelf has on the sound quality you can achieve. We weren't prepared for the jump in performance available from our LP12 by simply moving it onto the Wallshelf!
Design
Following the style of the original Isobluehifi rack, the Wallshelf design enables the supporting platform to be precisely levelled using locking micro-adjusters.
With cable-management built it, there are no issues with tangled signal and power cables.
Performance
Developed and fine-tuned using a variety of turntables, cd players, digital stream and network players, the Wallshelf has delivered a significant performance upgrade in our demonstration room.
Even compared to an Isobluehifi table on a solid concrete floor, the Wallshelf has moved things forward and is now our reference support for the LP12.
Contact Us
If you would like to see and hear the Wallshelf for yourself, please contact us.
Further product information including pricing is available on the Isobluehifi website at www.isobluehifi.com
We look forward to being of assistance.